on
August 27, 2015
at
6:05 AM
My son has discovered the digital narcotic known as Minecraft. He's also learning that procedurally generated landscapes can lead to some pretty funky results. The seed for his randomly chosen world is -7594087473388103326, and the oddball village he found is at coordinates 224, 1328. I think this is the product of really bad planning by the local city council: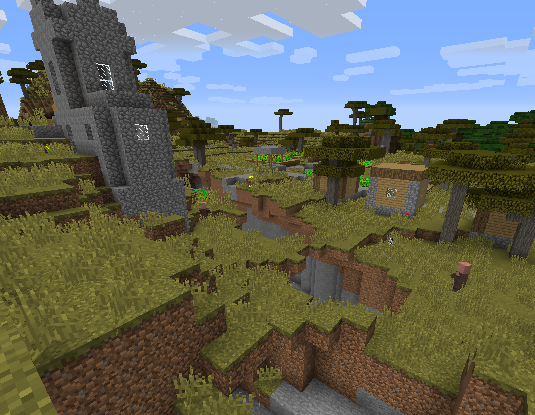 Yes, that's a massive chasm running through the village. These guys saw a version of the Grand Canyon and figured this was the best possible place to settle down and live their lives. Here's another angle on that fissure o' doom the NPCs wake up to every day, assuming they didn't fall to their deaths the day before: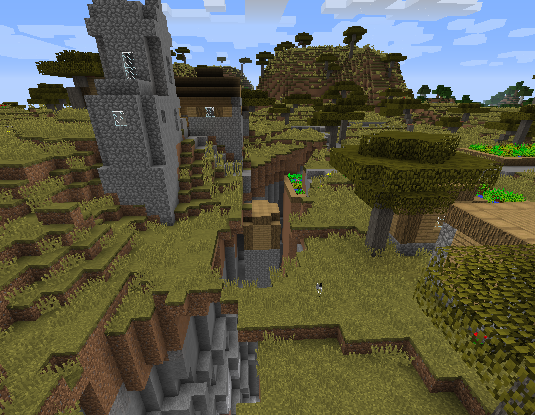 You can see how Minecraft generates its structures, extending the foundations down until they hit some kind of bottom. One house in particular showed off this feature, as well as an apparent desire by the residents to be cut off from the rest of the world: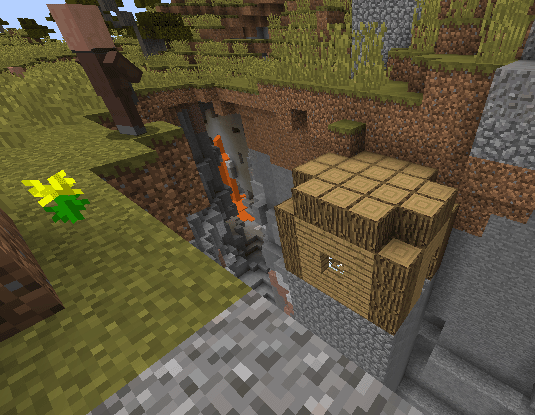 It's almost a testament to the safety regulations of Star Wars: Giant shaft, no safety rails, and places for people to be that look like they're where they'll live out the rest of their days in isolation. Seriously, I'm sharing it because it does have some potential for those who like to improve villages and make interesting structures based on the landscape. It's also somewhere that one could probably make use of the bug (if it still exists in the game) that lets the villagers breed if they're 32 blocks below the village center. Their notions of romance are… wait for it …deep, I suppose.
Thankfully, my kid got bored and moved on to other villages, which is probably for the best, as he tends to plummet from high places about as often as the villagers do. At least his discovery can now be shared with the world. If any of you think the world seed worthy of further distribution, feel free to add it to any seed list you'd like.
Just be sure to encourage putting in some railings, for the sake of the villager children.