on
November 6, 2014
at
8:45 AM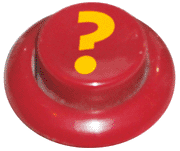 A few things that'll hopefully brighten or enhance your day, courtesy of our favorite interconnected network of servers:
• Someone found a box full of photo negatives at a flea market and has posted the recovered photographs here. There's a link at the top of the page to the detective work that's been done on these images thus far.
• A map of London by way of the stereotypes of the people living in each area has been compiled, but before clicking, a heads up: If you're put off by a word that rhymes with "bankers" and is just about as offensive, then I wouldn't click on this if I were you.
• One incredibly talented Instagram user's account is filled with amazing dioramas you'd swear were photos of actual, full-sized places and things. I want a train layout built by this guy.
• To satisfy your craving for obscure and historical information about Star Trek, why not check out The Star Trek Fact Sheet?
• This next article is not only interesting, it could be used as the basis for a very cramped role-playing game. It's about some fascinating cross-section illustrations of Hong Kong's Kwanloon Walled City which was demolished in 1993.
• And finally, this is more of some conceptual art than a flash game, but Onomastica 2 is a nifty idea that combines platform gaming with wordplay.