on
April 1, 2015
at
6:57 AM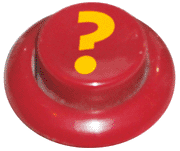 So to the best of my knowledge, these are as "real" as the internet gets:
• Consider this a minor follow-up to the previous post about Half-Life 2. Here's a version of Rednex' version of "Cotton Eye Joe" as set to 538 shots of HL2's crossbow entitled "Crossbow Endurance."
• Speaking of "Cotton Eye Joe," that particular rendition will be 20 years old this year, along with these other hit tunes. At least no one has made a chart-topping cover of them… yet… right?
• This one's been around about a month (so therefore it's not an April 1 gag), but I found it amusing: Hall & Oates sue a granola company, and I bet you can guess what grain is an ingredient in the product they're litigating over.
• For those unfamiliar with the SCP Foundation, you might want to skip this one. It's a bit of fiction from the site, about a person whose job it is to pilot an Ultra-Heavy Engagement Chassis against eldrich horrors and threats to reality. It's a little "slice of life with eventual violence" (and some language younger readers might need permission to read) that I'm posting mostly because it references a certain cult film whose themesong is still setting bits of the internet ablaze. With all that, here's "UHEC."
• Fans of MST3K and cult films may be in mourning for a while as actor Robert Z'Dar has passed away.
• Lastly, now you can play Pac-Man on Google Maps! See how friendly your favorite streets are to escaping ghosts while chowing down on dots. If words are more your thing, try to think like a search engine and guess the suggested search parameters in a few rounds of Google Feud!