on
March 5, 2015
at
6:33 AM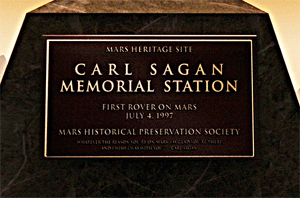 • Even if you've never read the imaginative (and often creepy) entries over at the SCP Foundation, this bit of sci-fantasy storytelling, A Funeral On Mars is a nice little bundle of hopeful melancholy.
• Call this next Flash-based page another in a long line of "Spirograph-like toys for the internet age." Or pick a better name, as that one's kind of rough.
• Netflix is going to be airing a show centered around Marvel Comics' Daredevil, and here's Vincent D'Onofrio as the Kingpin. He certainly looks the part, though I wonder if he bulked out for the role or if that's just amazingly realistic makeup? In other geek-casting news, Eddie Izzard will be playing a Puritan clergyman during the time of the Salem Witch Trials, which should be interesting. I wonder if he'll be allowed to characterize the role using his famous James Mason voice?
• There are some song mashups I just have to admire for how well the songs involved are mixed together (in addition to being a catchy-sounding production). Here's "Ms. Dangerous Will Rock In Black," a mixture of AC/DC, Outkast, David Guetta, and Queen.
• I mostly look for re-used props in films, but now I might start paying more attention to the outfits I see.
• Some Canadians have been "Spocking" their paper currency in a tribute to the late Leonard Nimoy. The Bank of Canada finds this behavior most illogical.
• And finally some senseless monster-movie destruction in the game Nuclear Eagle. Feed hapless humans to your hungry nestlings, but watch out for the ones with firearms…