on
April 4, 2014
at
3:42 AM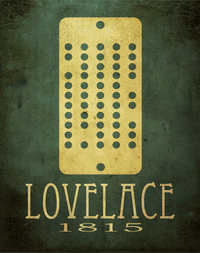 • The image to the left is from a marvelous collection of Rock Star Scientist posters you can buy to decorate your hidden volcano lair.
• Let's move on to a way that Cthulhu could look even more disturbing if he looked like this fascinating sculpture.
• If you flip through them fast enough, they could resemble a sci-fi version of the music video for "Take On Me." It's the original storyboards for Star Trek II: The Wrath of Khan.
• A small item in the form of a miniaturized tool box.
• Moving to tools of another kind, here's an attractive way to display every sonic screwdriver from your various regenerations. Sticking with all things Who, here's how a Doctor Who themed version of the game "Guess Who" was made.
• Art can warm the body as well as the soul, though you might feel a slight chill if your aunt makes you a Night Vale bedding set.
• We close with the art of food, where some clever person from the Discworld's Agatean Empire sculpted this wonderful cake in the form of Rincewind's Luggage.