on
September 5, 2015
at
2:34 PM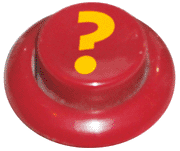 In the U.S., Monday is a holiday, and as such there are plans a-plenty for family gatherings this weekend so our son can remember he has relatives. I'll be in and out of the office, trying to get things posted, including that elusive second chapter for my Patrons, along with an unseen Full Frontal Nerdity strip for my generous donors. Those with Tumblr accounts and a love for a certain CW show may want to post it themselves after it goes up in a while.
There's also this to enjoy:
• It's a few years old, but if the algorithms at work are still around, Xerox Workcentres are switching numbers around when scanning. I envision a new line of attack from young'uns for why their math homework is mysteriously wrong…
• How many times have you sat around the gaming table, wistfully thinking, "If only these dice could talk?" Thanks to future-technology, now it may be possible.
• This music video doubles as an ad for an adult beverage brand I'd never heard of before, but I think this cover of Warren Zevon's "Werewolves of London" is pretty durn cool.
• Terry Pratchett's final Discworld novel is out, but you can keep roaming around the Disc via the Discworld MUD, after reading about it on Rock, Paper, Shotgun. I'd say Mr. Pratchett would approve of the graphics interface, being a writer and all.
• It's a toy commercial. Yes, it's cool-looking. I may or may not want one someday. Still, I want to enjoy the movie before sending any merch money to a galaxy far, far away.
• And now let's Excavate! It's the first archaeological game with RPG elements I've seen that doesn't involve a bullwhip and a fedora. Choose your team and use your 14 days wisely to find artifacts and upgrade your dig!