on
June 13, 2014
at
6:32 AM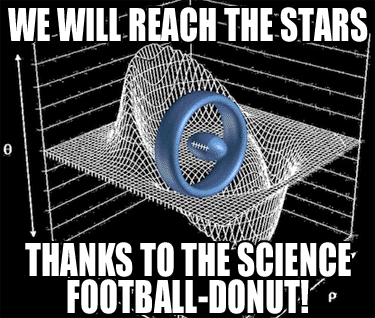 • NASA has released concept art for a ship that uses a possible means of using "warp drive" as propulsion and, of course, it's named "Enterprise." Note that "possible" means "as far as we know, the math works."
• Sticking with NASA, if you need some quick retro-future art for your novel or other art project, check out their collection of space settlement info, scroll down to "Images," and start picking you favorites. They're copyright/royalty free, so get out there and dream up some final frontier fanfic!
• Just so everyone doesn't take the final frontier too seriously, here's what Star Trek looks like when you stabilize the camera during those "bridge shaking" scenes. Just in case you hoped the sets had big pistons under them or something.
• Switching to Star Wars (kind of), here's a clip of Mark Hamill doing the voices for a meetup between two of his more famous roles.
• Doesn't this make you want to take some of your favorite fictional universes and start mixing them up? If you don't know where to start, I'll leave you with The Terrible Crossover Fanfiction Generator (for certain quantities of "terrible" as defined by the user).