on
July 3, 2014
at
3:11 PM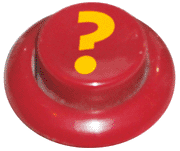 Stick around for news/happenings from InConJunction over the next several days, and while I'm driving for one of two trips to Indianapolis this month, here's a few 4th of July items to while away the hours before fireworks start going off:
• The whole weekend could be spent in a zen-like trance watching this animated GIF loop of a pretzel machine just doin' its thing.
• One of those Raspberry Pi mini-computers was used to revive this cool antique radio. The inclusion of an iPad touchscreen helped, too.
• Be warned before listening, as this is the worst demo tape compilation in the world.
• I'm sure this makes sense to one of the world's largest banks, but I find it humorous that anyone would demand that Google un-send an e-mail, no matter what it contained. Next up, Goldman-Sachs demands a plumber un-flush a toilet.
• In case you want to see the new Doctor for a few seconds without spoiling any of the upcoming season, here's about the shortest Doctor Who trailer you could ask for.
• Some news that will surprise no one disappointed by MGM and SyFy's track record: The new Stargate movie trilogy will be a reboot. I guess that's about it for the crew of the Destiny, eh?
• And when enjoying the summer sunshine, remember those who can't with the flash game The Sun For The Vampire. Traverse a trap-filled castle as a hapless vamp in a quest to see daylight.