Monday Night Linking
on
September 23, 2013
at
7:30 PM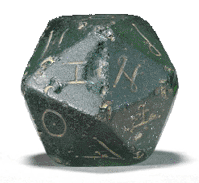 So here's a few things I found once I got my internet connection back up 'n' running (not my ISPs fault this time, but my efforts at "pulling cable"):
• I saw the first image from this series still being passed around, but no, "moonmellon" is not a real thing, and you will be made fun of if you insist it is.
• There are many maps based on data about America and its states. This one had escaped my notice until now. Seeing as I live on the border between Kansas and Missouri, I think I might need to start a smuggling business…
• It's not easy having a reptile for a pet, especially since they've started doubling as communication devices.
• We need more things like this, if it's as good as it sounds: It's a 'build your own digital camera' kit. Make your selfies do-it-yourself!
• And internet veterans probably remember this clip of an improperly-vented railroad tanker car imploding. Well, it turns out that was just edited footage to hide the looming threat of jumping mecha-bots.