I'm being forced to draw for a 3-year-old against my will.
on
March 14, 2013
at
6:07 PM
Someone send help. Josh is my responsibility today and tomorrow, and he seems to only think I should draw if it's him as the subject: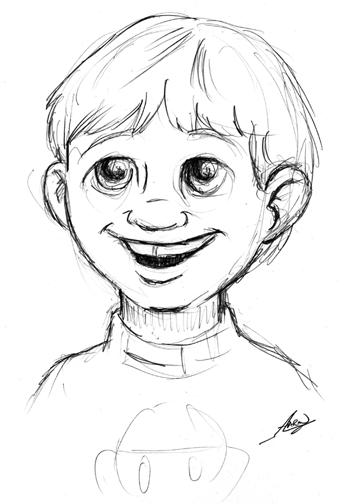 I hope someone sends help soon. I'm fast running out of snacks to placate him and keep him from sending me back to the building block pit.