"Bioshock Infinite" could have been far cooler than the trailers currently indicate.
on
March 6, 2013
at
10:04 PM
We've linked to the DeviantArtist known as "SharpWriter" before, but his mythologically awesome series of presidential/historical portraits has continued since his well-recieved steampunk FDR. Click the bit o' graphics below to see the full version: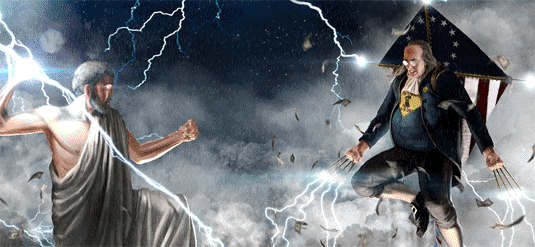 You can find more in his gallery, including more recent subjects. Still, lightning-clawed flag-kite Franklin is my current fav.