Ah, to be young and noodly again…
on
February 23, 2013
at
8:16 PM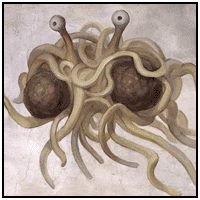 Alert reader Drew (unrelated to Drew, the magician who keeps me from wrecking the servers) wanted to know if this Aaron Williams is me. Sadly, it's not, as I'd be 25 again and have my name in the digital newspaper.
I'd also have to admit that I usually go and get my license renewed at a remote Missouri DMV the minute it opens so I don't have to wait in line. Consequently, I barely have enough functioning brain cells to do something like my namesake above, let alone look like I'm not halfway to being undead in my photo.
On a tangental note: If your DMV has just installed a new laminator, never be the first person to ever use the thing when getting your ID. I was, however many years ago it was. They hadn't quite figured out the machine, and so the plastic coating has these lines of air pockets in it, making my license look kinda fake and/or tampered with to many an authority figure. After some reflection, they apparently just look at me and go "meh," sending me on my way, wondering if I should feel insulted.