Sorry this afternoon was so light on content. I was doing daddy stuff.
on
February 22, 2013
at
8:55 PM
By "doing daddy stuff," I mean "amusing myself in the snow, mostly." Josh is still of an age where sledding is only interesting for a few minutes, but moving snow around with a shovel is awesome. I mistakenly thought he'd find erecting a small castle atop the mound of snow made from shoveling our driveway impressive. When that failed to capture his attention, I then tried carving the surrounding snow into something he might find cool: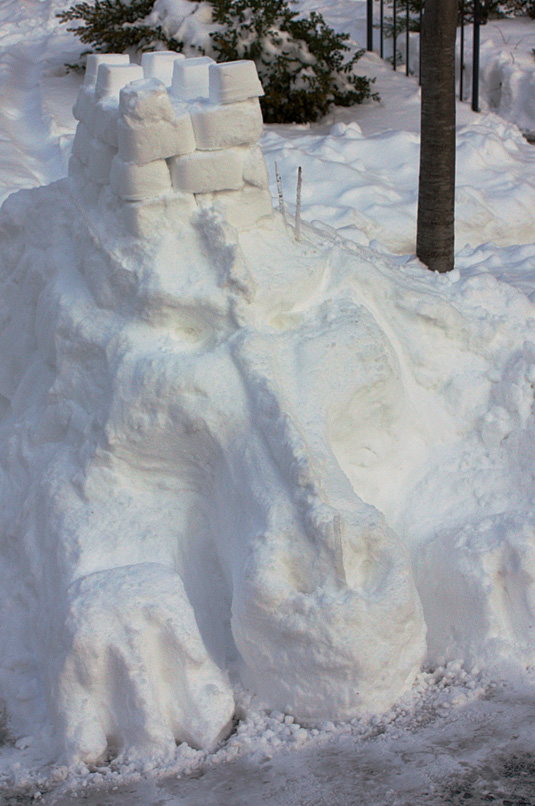 However, upon further inspection, my "dragon" seems to more resemble a long-faced baboon. Ah, well. Better luck next blizzard.