I think I found a VERY large blind spot in my internet surfing…
on
January 29, 2013
at
3:32 PM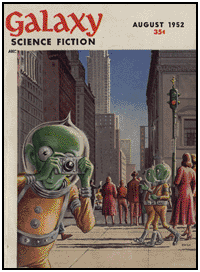 Why has it taken me so long to figure out what SF Debris is and how awesome its videos are? If you like the criticism of the Red Letter Media reviews but could do without so much comedy (or "comedy," depending on taste) and reviews that extend into not just current but classic sci-fi movies and TV, then you need to at least leave some of these things on in the background while you go about your day. Using it more as a podcast is even more of an option if you've seen the relevant shows/movies so often that you can tell what you'd be seeing just by the running commentary.
The movies section isn't just sending up bad acting, writing, or effects. There are some really thoughtful critiques and reviews of films, two of which I was delighted to find:
• The Day After: This movie scared the jibblies out of me as a kid and can still be haunting to re-watch. I even excuse the narrator's crack about Kansas City not being in Kansas (there is a Kansas City, Kansas, Mr. Smart Guy, so there).
• The Man From Earth: This is my gold standard for any movie that's had to fly under the banner of "SyFy/SciFi Original." The writing is phenomenal, and it's one of the best "what if someone could live forever?" movies made. It's also kind of old-school Twilight Zone science fiction, in that for the most part, the story is told by a handful of characters in one guy's house. In spite of there being no sword fights or explosions, it's really gripping.
There's also video reviews of animation, video games, and… why aren't you off watching them?