Even entropy will never erode your contract! Bwa-ha-ha!
on
January 14, 2013
at
12:05 PM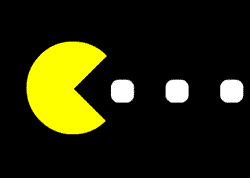 Just about everyone who watches video game videos is familiar with Machinima (the guys with that big spinning "M" for a log). They've got a great many talented filmmakers under their banner, including a favorite of mine called "Freeman's Mind." It chronicles the thoughts of the normally voiceless Gordon Freeman as he makes his way through Half-Life. There haven't been any episodes lately, and a lot of other Machinima movie-makers have also ceased producing. This is largely due to the draconian language buried in their contracts that makes anything they upload to YouTube the property of Machinima forever.
Why do companies always pull this kind of garbage? I don't understand how they think this will work out well for them in the end, either with the talent they want to so desperately lock up for themselves or with the public that will probably side with the talent over the company nine times out of ten. Yes, going it alone is hard and corporate entities can help get someone's work out in front of more eyeballs, but it's a two-way street. I thought about some sort of plea to decency or fairness, but it's not like this is anything new (see the recording industry, syndicated cartoons, etc.).
By the way, the guy behind "Freeman's Mind" is looking for work. He's really talented and willing to throw himself into a project, as (warning: the videos get a little sweary at times) his body of work demonstrates.