Adventures in drug store retail…
on
January 13, 2013
at
8:58 PM
So I had to hit my local apothecary for something with sinus-unblocking properties (yes, my white blood cells are apparently in need of martial arts training) and I saw two things that struck me and thought I'd share them because I can. It's nearly Valentine's Day, and I saw these on the racks: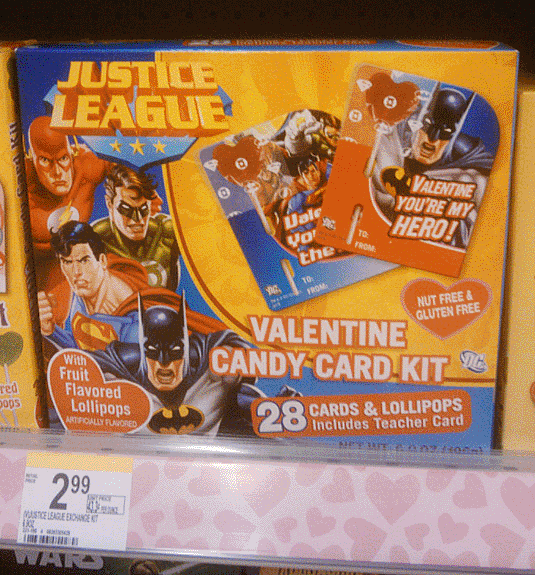 I'm a big enough nerd that I thought, "those aren't the New 52 costumes!" Either they print these way in advance, or the universe reboot hasn't hit the Valentine industry yet.
Then there's this, which is a part of a fad I thought had died out: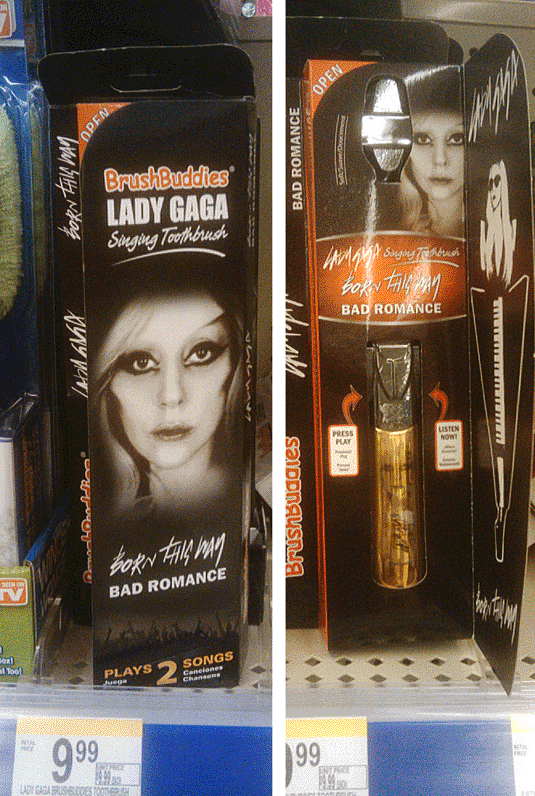 I think there was a toothbrush that was supposed to play MP3s through your jaw as you brushed, but I never followed up on it. I also have to admire the bravery of Miss Gaga's decision to go for a gold handle, as toothpaste is often the biggest culprit for leaving spots all over metallic surfaces in the bathroom.
More news as it happens.