Random stuff to start your weekend
on
January 21, 2012
at
3:57 AM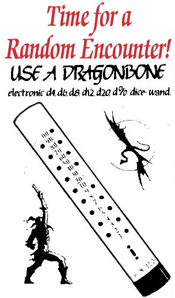 Remember all of the bulletproof shirts and jackets that were in all of those Cyberpunk novels and RPGs? I hope they someday come in 2XL T-shirt, and that my OMG Eye Chart graces the chest of an action hero as they take a slug for someone important… who will also want one of those shirts.
Get the brain bleach handy and gaze upon some real-life 3D sculptures of Beavis & Butthead. It came from (language warning, as I'm sure you'll understand) this Reddit thread, which contains links to more hideously disturbing photos of the busts… which will probably be the most popular forum avatars for the next month, I expect.
I fell out of playing real-time strategy games around Civ IV, but Gettysburg: Armored Warfare might be worth a look, since it's the Civil War fought with retro-future tech.
Have some medieval fantasy tower defense with Hordes of Hordes. It's not tower defense until someone hauls out the magic wands…
And for more puzzle-oriented gaming, here's Flubbles. Combine like-colored bubbles of all sizes and unlike-colored ones of equal size. It'll make sense after a bit.