It may not exactly be an endorsement, but holy wow!
on
July 7, 2012
at
12:03 PM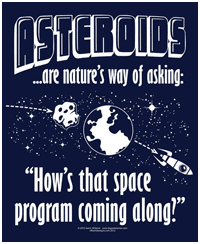 I'm having a hard time believing it happened, but a t-shirt design I recently came up with wound up on Neil deGrasse Tyson's Twitter feed.
This is as close as I'll ever come to winning a Nobel Prize, and I'm happy with that… as is the rest of the scientific community, I'm sure.