Another post of various and sundry items…
on
April 10, 2012
at
1:00 AM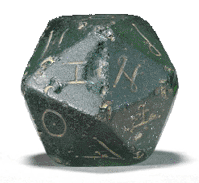 • John Cleese talked about creativity in 1991. If nothing else, you'll get a bunch of light bulb jokes out of it.
• It's official. March was the warmest on record, and here in KC we got (I think) two snowfalls over 3 inches that actually stuck and didn't last more than a day or two on the ground.
• I forgot to mention, in the Wasteland 2 link a post or two back, that they reached their $2.1 million kickstarter goal, so Obsidian's Chris Avellone is joining the team.
• Jack Tramiel, founder of Commodore International passed away at the age of 84, which is about how long I figure the average Commodore 64 would function before becoming inoperable.