Link Potluck
on
March 29, 2012
at
12:01 AM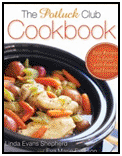 • This is either creepy or awesome or both. I found a collection of Soviet space propaganda posters, which is interesting on its own, but check out the fourth poster as you scroll down. Yes, it appears that Neil Patrick Harris once worked for the Soviet space program. I can only imagine that he defected and caused the whole endeavor to collapse.
• Jeff Bezos, Amazon.com founder and space-fan, says he's going to retrieve the sunken engines from Apollo 11 from the bottom of the ocean. James Cameron was unavailable for comment.
• This is probably the darkest Darkwing Duck I've seen in a while.
• It looks like the next Playstation system will be awfully restrictive, especially when it comes to used games and connectivity. Sadly, I bet they're not going to be the only console out there to pull this kind of stuff.
• If you remember coin-op games like "Crossbow," you'll find familiarity in A Simple Day. Try to shoot the oncoming and lurking monsters that threaten your valiant party of adventurers. Shoot stuff to look for hidden bonuses. Rage at the unfairness as the game gets progressively harder.